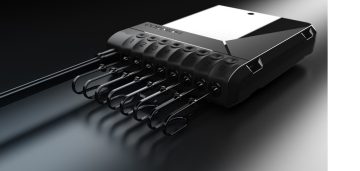 Evolv® Terminals with Pushlok™ Technology
Evolv® Solution with Pushlok™ technology offers smaller terminals for FTTX networks than ever before. The Pushlok connector is half the size of industry leading hardened connectors, and up to one quarter of the size of traditional terminals. Designed to be used in nearly every access network environment, the terminals are small enough to be placed in existing handholes or pedestals, on building facades, or in aerial networks (pole- or strand-mount). Save time, save space, save infrastructure, save inventory. All without compromising the aesthetics of your building.
Fiber Optic Products and Components
Copper Products and Components

Learn more:
We support you in your region with professionals in Sales and Engineering Services. Get in touch with your local representative.
Printed Catalogs Available Now

Learn more:
In these guides, you´ll find product
information, tools and resources to
help you to do the job right the first
time.