Download Corning Scientific Posters and Presentations from SLAS2018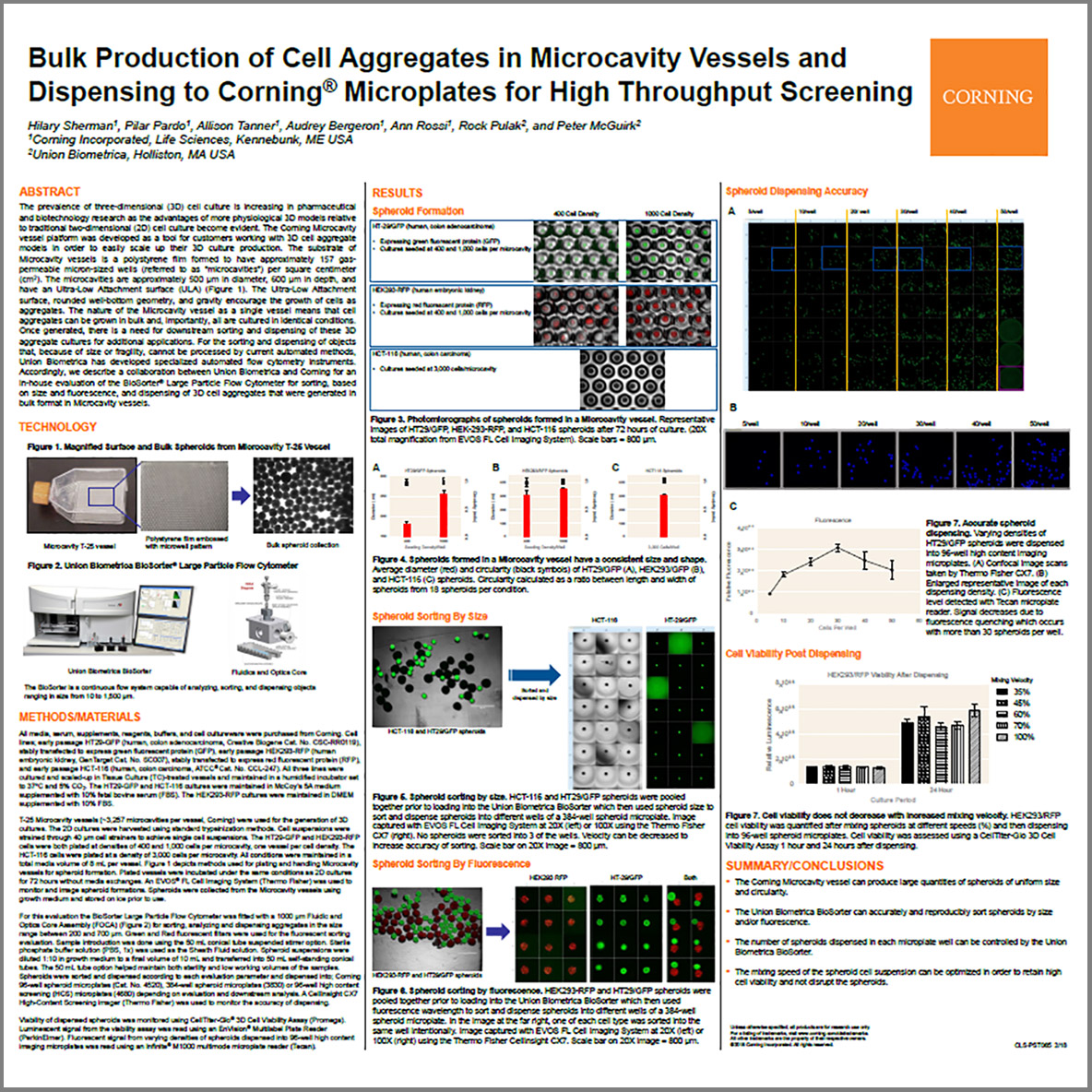 Learn more about a novel 3D glioma blood brain barrier model to bulk production of cell aggregates in microcavity vessels for high throughput screening and much more.

Complete our short form below. The materials will be delivered via email shortly after submitting the form.
Short Course: Set-up and Validation of 3D Primary, Stem Cell and Immortalized Cultures for Downstream Microplate Reader and Imaging Applications
Tutorial: 3D Image-based Characterization of 3D Cell Culture Models Generated Using Spheroid Microplates
Poster Presentation 1106-B: A Novel Three Dimensional Glioma Blood Brain Barrier Model for High Throughput Testing of Tumoricidal Capability
Poster Presentation 1036-B: Combination of Ultra-Low Attachment Spheroid Microplates with a Tissue Clearing Technique for Easy-to-Use 3D Cell Culturing and True 3D Characterization
Poster Presentation 1121-B: 3D High Content Screening of Liver Spheroids
Poster Presentation 1191-B: Bulk Production of Cell Aggregates in Microcavity Vessels and Dispensing to Corning® Microplates for High Throughput Screening
Tutorial: Hepatotoxicity Determination Using 3D Primary Human Hepatocyte Culture Systems versus Large Approved Drug Libraries
Exhibitor Spotlight: Rock the Science of 3D: From Promise to Reality
Podium Talk: High Throughput 3D Assays
Questions? Contact us.
Thank You
Thank you for your request. You will receive a confirmation email shortly with download links. 
You may also be interested in this resource.