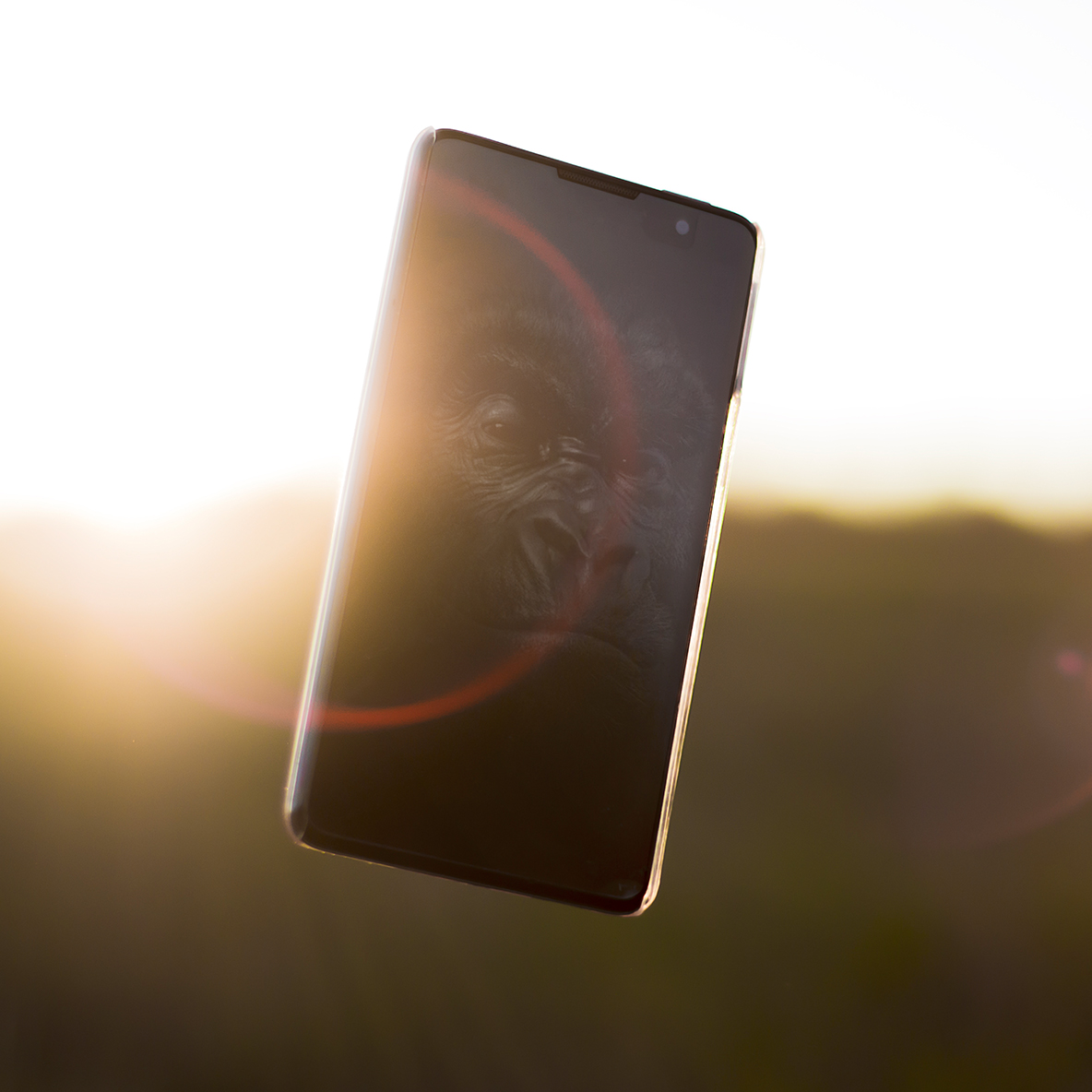 Corning® Gorilla® Glass goes for a ride
(Or my life as your smartphone's cover glass)
Man, you're taking big strides. With each one I bounce further out of your coat pocket. (Are you working out or racing to a plane?) Bump … bump … bump… OOPS! I'm out now and headed for the pavement.
 I'm here to help protect your screen, so I worry how this will end. You don't seem to notice that I'm free falling, twisting and somersaulting like an Olympic snowboarder dropping into a halfpipe. Except I won't be nailing the landing.
Fortunately, I am ready for this: I am strong. I am tough. Again and again, I have taken abuse and come back for more.
But I wasn't always so resilient. Born from sand, I've systematically been made myself stronger, leaner and more agile. For the last decade, I've entrusted myself to people in white coats who put me through the ringer so that, like the snowboarder, I'll peak at the perfect time.
They bend me. They drive pipes into my midsection. They fire baseballs at me. They hoist me up and slam me to the ground. They drag diamond tips across my face. They clearly enjoy this and invite people in to watch.