Watch Webinar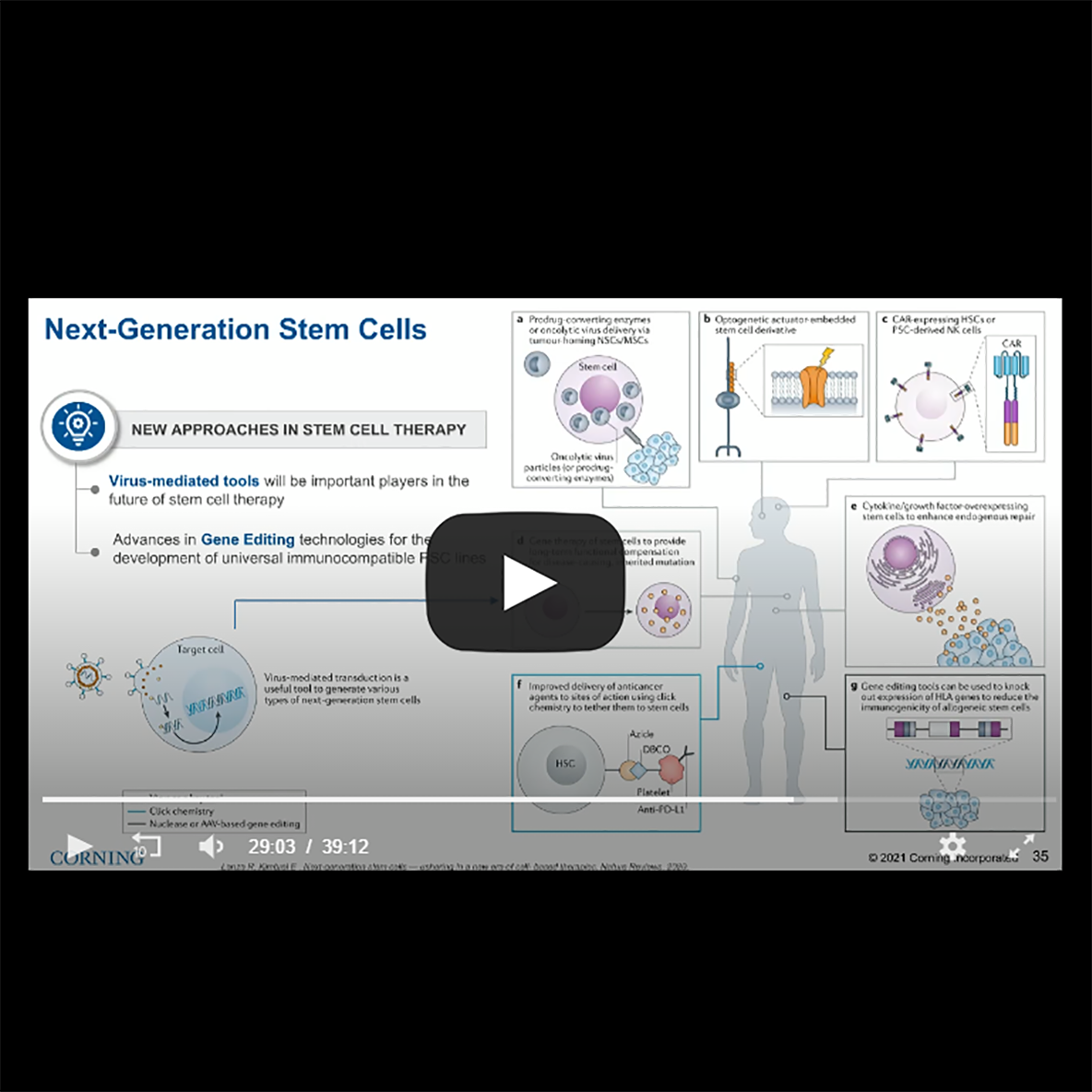 From feeder-free substrates, to defined media, to scalable cell expansion systems, continual advances in stem cell culture have inspired Corning to develop innovative new tools to help groundbreaking scientists overcome challenges.

This webinar covers tools and solutions that enable the advancement of stem cell therapy workflows to keep pushing the boundaries of what is possible.
Thank You
Thank you for your interest in our webinar. Click the link below to watch. 
A link to the webinar will also be sent to the email address you submitted on the form.