Request a Sample: New Automation-compatible Axygen PCR Microplate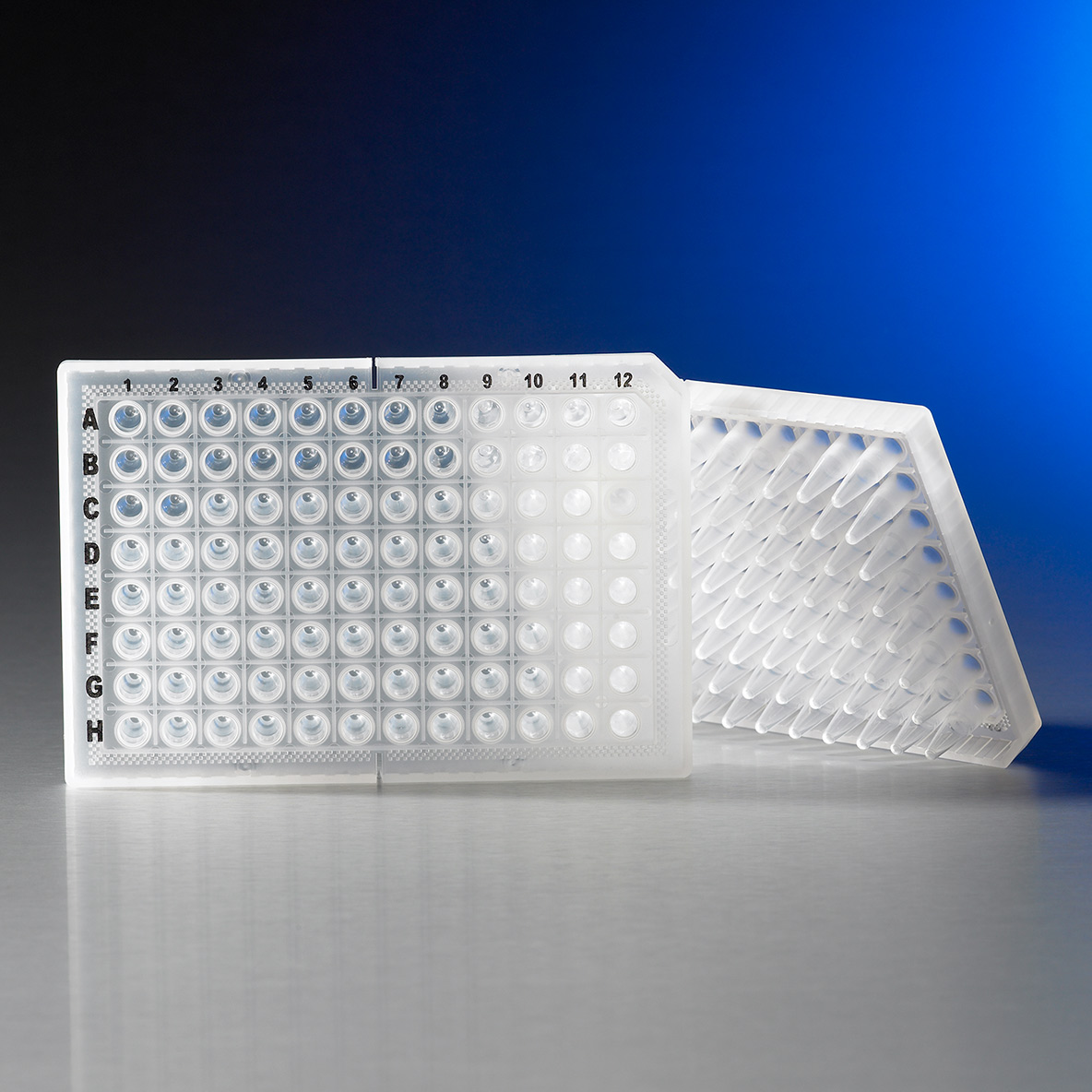 Warping of PCR microplates through thermal cycling increases sample evaporation and makes them no longer automation-compatible. As a result, Corning invented a unique, one material automation-compatible PCR microplate that sustains flatness post-thermal cycling, has raised-angled rims for improved sealing, and has grid lines for better sample traceability. This microplate is compatible with major automated thermal cyclers, liquid handlers, and sequencers.
Interested in trying out this new microplate for your lab? Complete this form to request a sample.
Microplate features:
A rigid frame with a small split to remain flat during thermal cycling without distorting its shape.
Compatible with most major thermal cyclers, sequencers, and automated liquid handlers
Ultra-thin walls provide fast and consistent heat transfer during PCR.
Nonpyrogenic
RNase-/DNase-free
PCR inhibition - and human DNA-free