Sample Request: Falcon® Cell Culture Multi-Flasks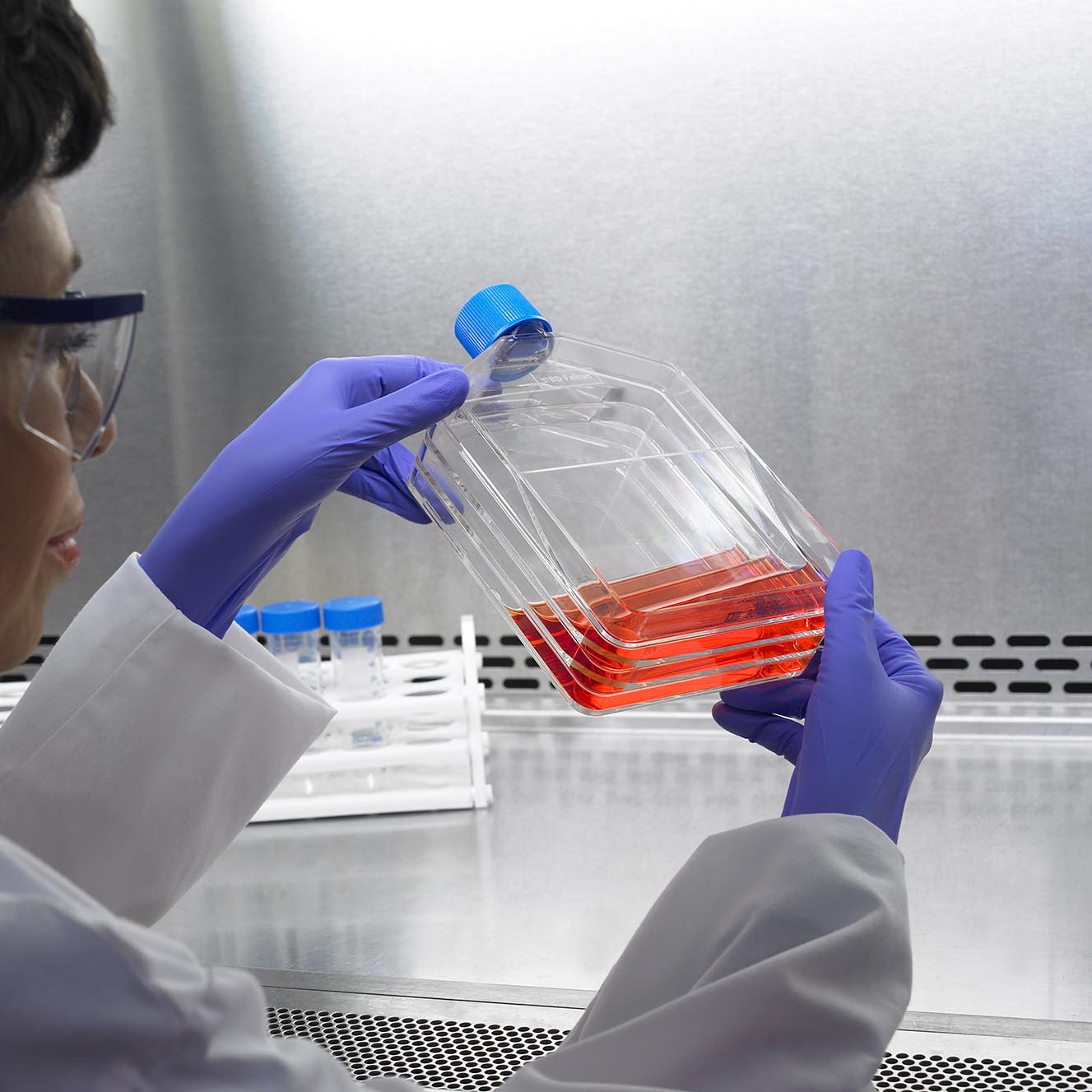 Try the Falcon® Multi-Flasks now for your lab. 
Falcon Cell Culture Multi-Flasks enable you to grow more cells faster and easier, thereby making your cell culture workflow more productive. The tissue culture-treated Falcon Multi-Flasks are available in 3- or 5-layer formats that provide 525 cm2 or 875 cm2 cell growth surface area. They can be used with a wide range of liquid volumes (up to 50 mL/layer).
Even distribution of media across all layers for homogeneous cell growth
Ability to mix cells and reagents in the Falcon Multi-Flask saves time and reduces risk of contamination
Flexible design allows to pour or aspirate/recover cells using a pipet
Consistent surface treatment for predictable scale-up
Lot number printed on each flask for traceability
Manufactured in compliance to cGMP standards
Thank you for your submission.
We are processing your request. In the meantime, if you are interested in learning more about Falcon® Cell Culture Multi-Flasks, please watch this video.