The Strategy & Growth Framework outlines our priorities for 2020-2023. It is aligned with the Strategy and Capital Allocation Framework that we introduced in October 2015, which provided guiding principles for 2016-2019. Under the Strategy and Growth Framework, we expect to deliver 6% to 8% compound annual sales growth and 12% to 15% compound annual earnings growth. We also plan to expand our operating margin and ROIC, and deliver $8 to $10 billion to shareholders, including annual dividend per share increases of greater than 10%.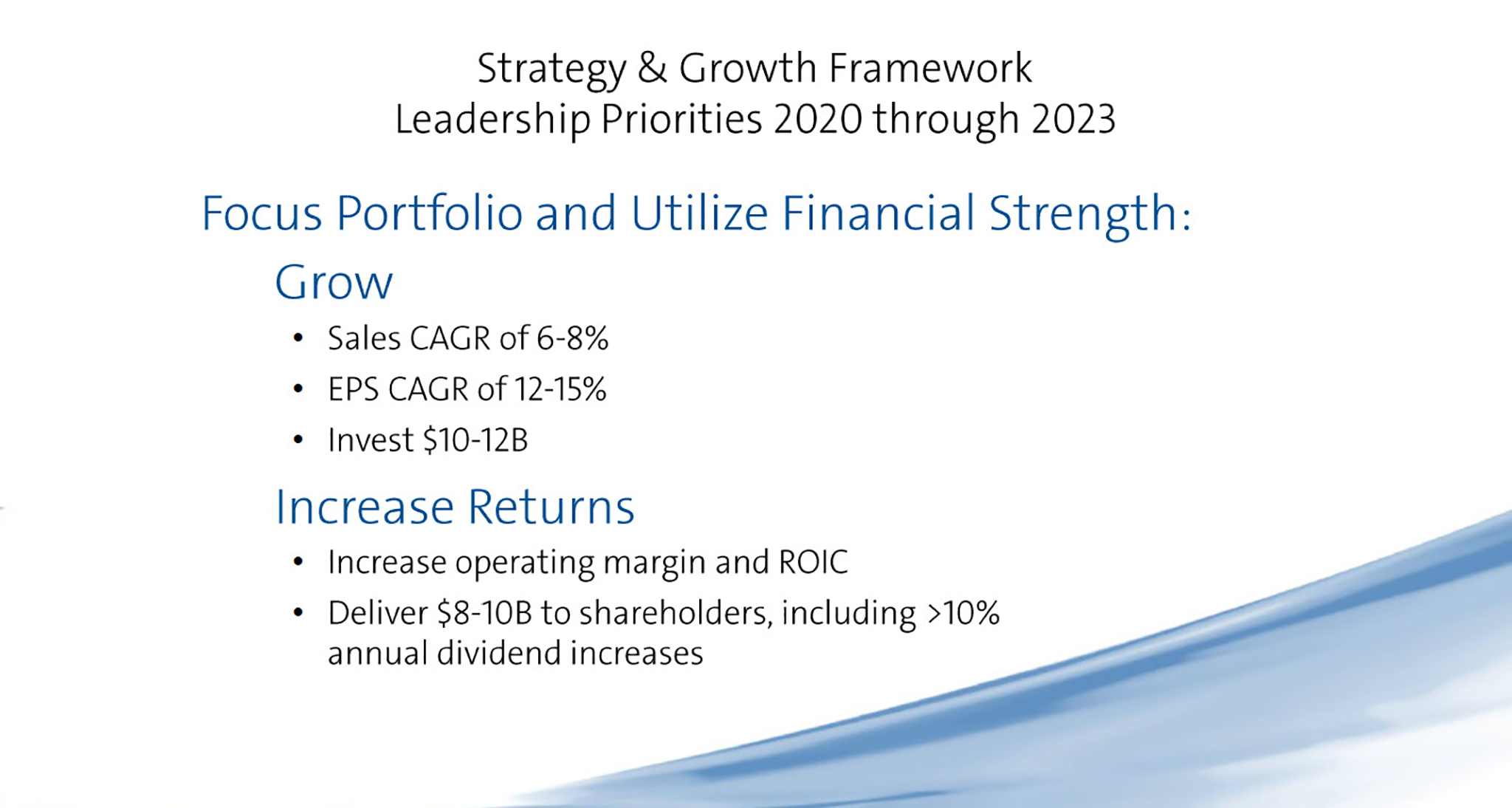 The Framework is built on a core leadership philosophy of:
Operating our businesses exceptionally well 
Investing to capture profitable growth opportunities that align with our focused portfolio
De-risking investments through customer commitments
Distributing cash to shareholders
Under the Strategy and Capital Allocation Framework, we created significant value. We committed to generate more than $26 billion in cash, return more than $12.5 billion to our shareholders through repurchases and dividends, and invest $10 billion to extend our leadership and deliver growth – and we have done exactly what we said we would do. Our strong execution has created a much bigger and stronger Corning.
The new Strategy and Growth Framework defines our leadership priorities through 2023.  It's our original Framework evolved for a new growth era.
Read more about the Framework below or visit our Investor Relations website >