Free Download: The Ultimate Guide to Corning® Matrigel® Matrix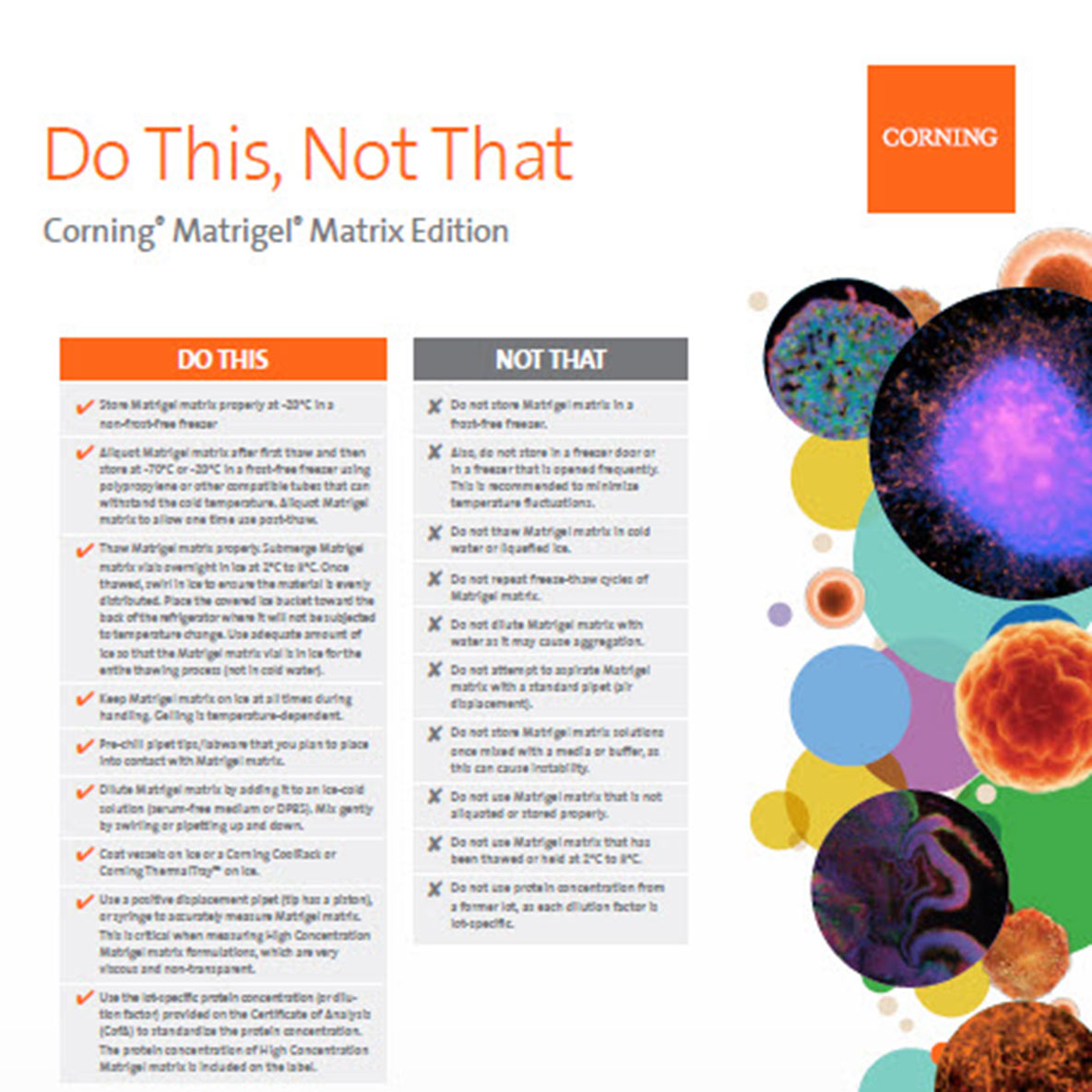 To download the Ultimate Guide to Corning Matrigel Matrix, which packs a plethora of resources into a concise, go-to resource, simply complete our short form.



Thank You
Thank you for your request. You will receive a confirmation email shortly with a download link. If you requested a hard copy, a Corning representative will be in touch with you shortly to fulfill your request.
You may also be interested in these resources:
 

Create in vivo-like functionality with optimized 3D cell culture models
 
Learn More >