RocketRibbon™ Extreme Density Cable
RocketRibbon™ Extreme Density Cable
Corning's extreme density cabling solution was developed to meet today's demand for the highest bandwidth capacity in a duct installation. RocketRibbon provides industry leading density providing twice the fiber count in the approximately the same footprint of existing central tube and stranded ribbon tube design cables. Rocket Ribbon is especially suited for Data Center Interconnect applications and other emerging network needs such as 5G where high fiber availability is critical.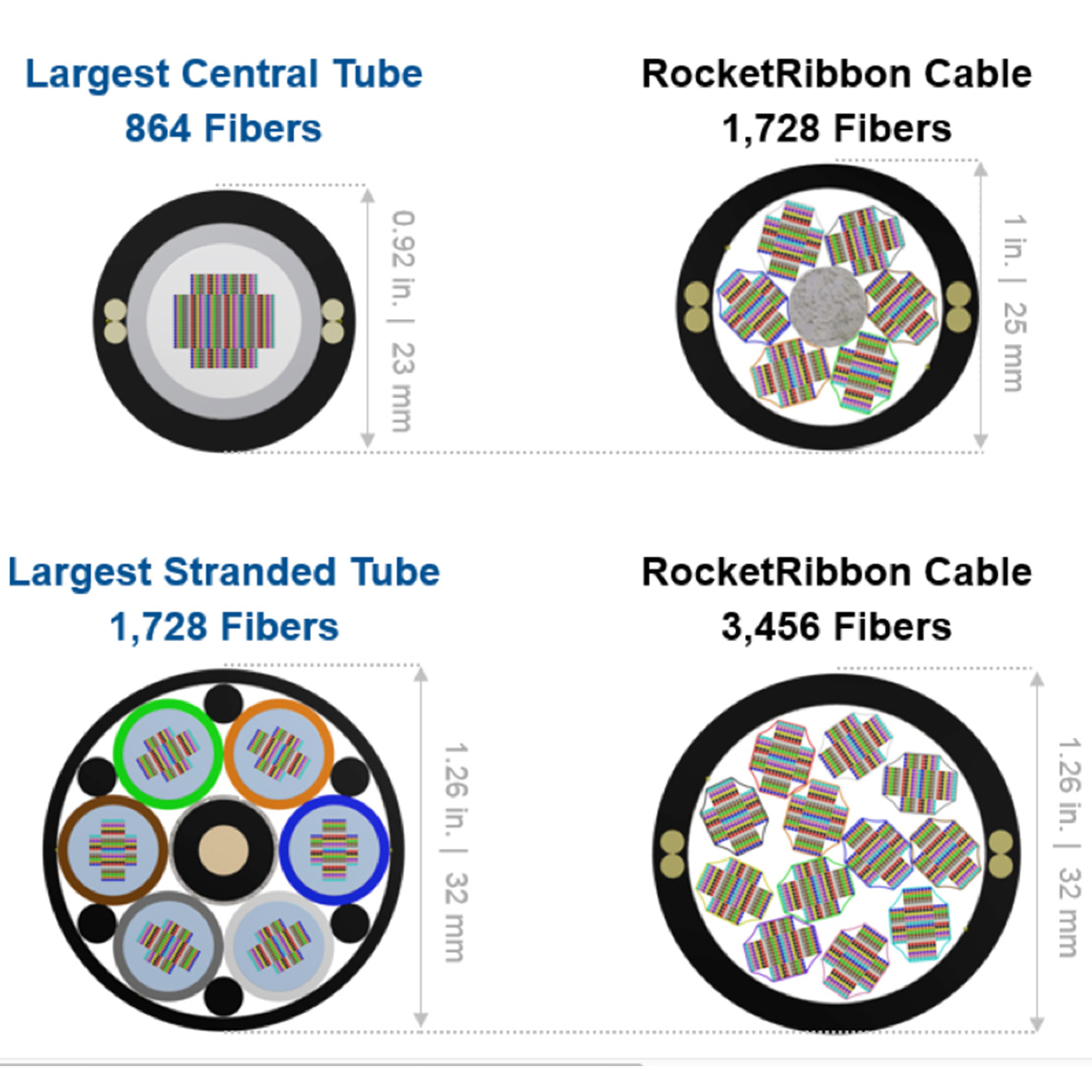 Cable Design
Cable Design
In developing this cable, Corning did extensive Voice of the customer research to determine what mattered to our customers.  It was clear that cable handling, access and installation were all important factors in addition to extreme density in a small footprint.
This resulted in a revolutionary cable design that provides up to 30% faster installation time when compared to other high fiber count cables.
 Our RocketRibbon™ extreme density cables:
Are available in fiber counts of 1728F and 3456F in  a small footprint.
Utilize a completely gel free water blocking design that eliminates additional fiber cleaning
Proven ribbon design that is the standardized across the globe
Introduces a completely new subunit design that enables 288F in a small, flexible package
A Closer Look at Our New Subunit Design
Each stack of 288 fibers is contained within a colored gel-free, extruded sub-unit
Sub-units can be routed directly to splice trays and hardware
Sub-units are finger-peelable, enabling instant access to ribbon stacks
24 F ribbons can be split quickly and easily, ready for mass-fusion splicing
Water-swellable tape protects sub-units and ribbon stacks against moisture