We are truly blessed to have employees who are talented, flexible, and dedicated. We are also grateful to the City of Harrodsburg and the State of Kentucky for providing an environment that has allowed this facility to thrive for six-and-a half decades. - Wendell Weeks, Corning Chairman, CEO, and President
A Story of Evolution and Innovation
A Story of Evolution and Innovation
The Harrodsburg manufacturing facility is Corning's glass-melting technology center of excellence. The plant is dedicated to supplying equipment and technical expertise to enable the successful development of manufacturing processes for cutting-edge display products.
Founded approximately 71 years ago, it's called the company's "most experienced" American facility. And like Corning itself, the Harrodsburg plant has continually evolved; balancing the need to make low-cost Stage 5 products with the need to enable the development of new opportunities.
When Harrodsburg opened its doors in 1952, the plant produced what were then cutting-edge technologies – high-quality optical glass for binoculars and periscope lenses, aerial photography, and photochromatic lenses.
When the demand for these early products waned in the mid-1980s, Harrodsburg's engineers made a historical technology breakthrough in the fusion-draw process, a breakthrough that allowed Corning to make a glass with an exceptionally clean, smooth, and precise surface.
This work led to Corning's market and technology leadership in the LCD glass industry. A leadership position Corning has held for 30 years. Harrodsburg became the center of Corning's new LCD glass business. From 1984 until 1994, Corning produced all of its LCD glass at this facility.
Today's, the global display industry is concentrated in Asia. When it was no longer feasible to supply LCD customers from Harrodsburg, Corning transformed this plant into its glass-melting technology center of excellence. The same technology that powered the company's leadership in LCD glass is at the heart of Gorilla Glass production. In the last decade, Gorilla Glass has been used on about 5 billion devices, and it all started in Harrodsburg.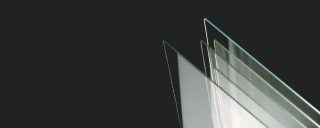 Celebrating 65 Years of Innovation at Harrodsburg
Celebrating 65 Years of Innovation at Harrodsburg
Learn More
A Virtual Tour Through the Harrodsburg Facility