Centrifugation Guide for Life Sciences Applications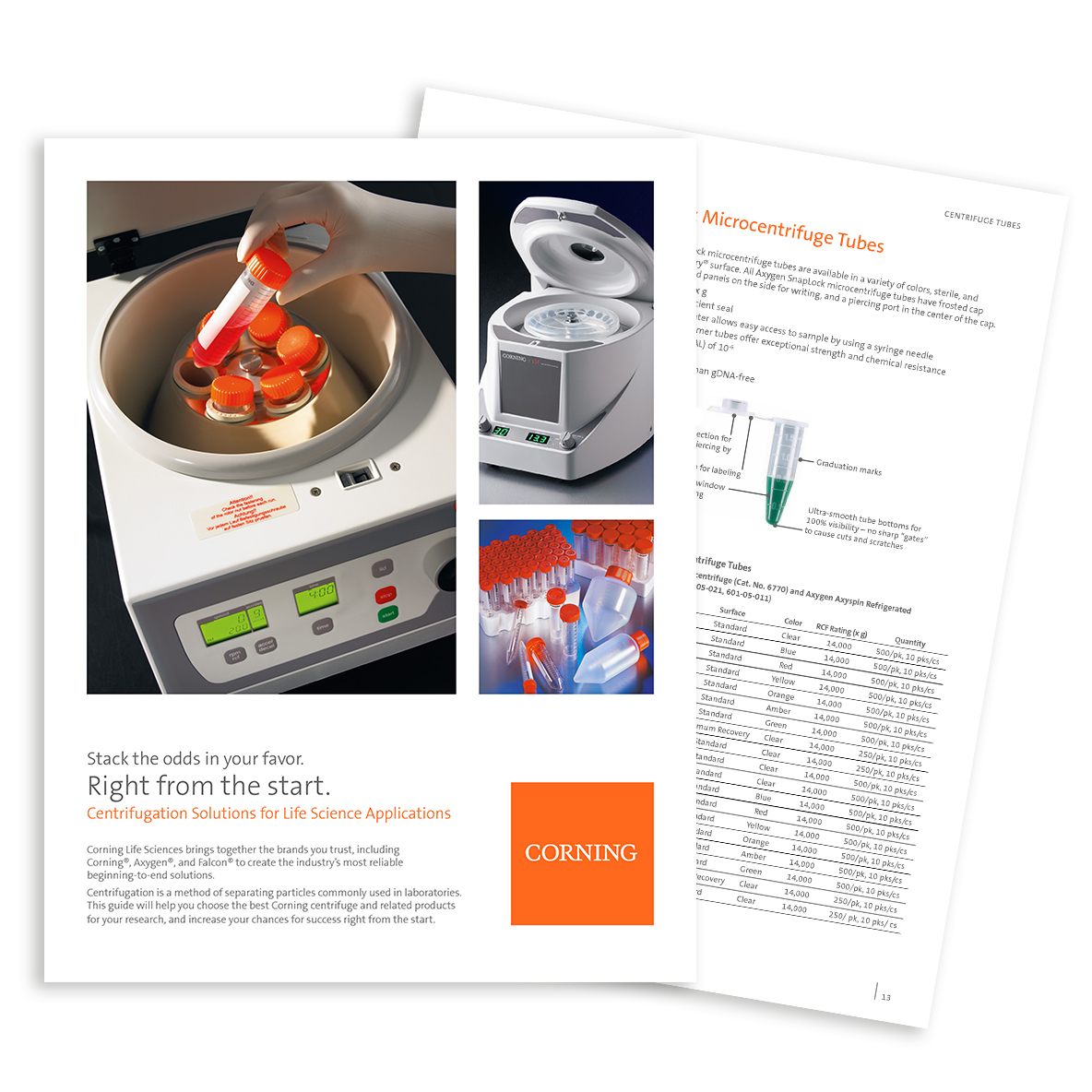 Corning Life Sciences brings together the brands you trust, including Corning®, Axygen®, and Falcon® to create the industry's most reliable beginning-to-end solutions.
Complete the short form below now for immediate access to the complete guide that will help you choose the best Corning centrifuge and related products for your research, and increase your chances for success right from the start. The Centrifugation Guide includes:
Overview of benchtop centrifuges, compatible tubes and bottles
Suggestions for safe use
Technical information and useful tips
Frequently asked questions
Characteristics of Corning Plasticware
Ordering information
Thank You
Thank you for your interest in our centrifuge guide. A confirmation email with the link to the guide will be sent to you.