"Responsible sustainability practices help us to reduce our carbon footprint and enable healthier lives for people around the world, while maintaining the trust of our stakeholders and protecting our financial health."
- Lisa Ferrero, Corning senior vice president and chief administrative officer
Corning is committed to sustainable business practices that help enrich and protect the communities in and around where our employees work and live.  As a market leader in industries aimed at enabling longer and healthier lives, we carry that commitment through to our product innovations.
We first began with our introduction of labware products that equip life science researchers with the tools they need to create life-saving breakthroughs. And for the last 40 years, Corning has supplied the ceramic substrate for the catalytic converters that allows auto manufacturers the ability to meet strict emissions control regulations, helping to clean the air we breathe.
Corning continues to cultivate high visibility in corporate social responsibility through its demonstration of environmental best practices. Through our Global Energy Management program, Corning has been named an ENERGY STAR® Partner of the Year for three consecutive years. Along with that, the company has made efforts to introduce green initiatives in its manufacturing facilities, most recently announcing a 25-year solar energy pact with Duke Energy Renewables.
With the next 160 years in mind, Corning will continue to take pride in ensuring our contributions help sustain the environment, fueling the next life-enhancing innovations.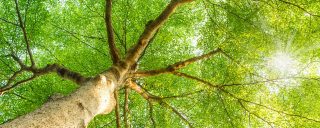 10 Years of Energy Management
10 Years of Energy Management
Corning celebrates a decade of its Global Energy Management program.
Corning celebrates a decade of its Global Energy Management program.
Learn More