Our facilities in Beijing manufacture glass substrates for LCD displays. In 2010, Corning announced approximately US $800 million investment to construct a new full LCD glass substrate facility in China. Located in the Beijing Economic Technological Development Area, the plant has up to Generation 8.5 glass melting and finishing capabilities, being China mainland's first large generation size LCD glass substrate facility. Our display technologies operations in Beijing include career opportunities in:
• Commercial
• Corporate Services & Administration
• Finance
• Human Resources
• Information Technology
• Manufacturing & Engineering
• Supply Chain
• Production
• Maintenance & Support Services 
————————————————————————————————————————————————————————————
Corning China (Shanghai) Regional Headquarters – Beijing branch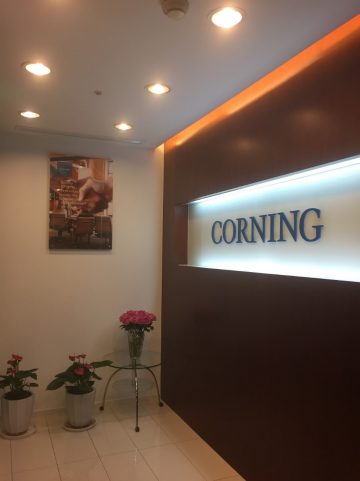 Address: No.1 Jianguomenwai Avenue Beijing, China World Tower 1, 2716
Postcode: 100004
Tel: 86-10-6539 0888
Fax: 86-10-6505 5077
Corning Display Technologies (China) Co., Ltd.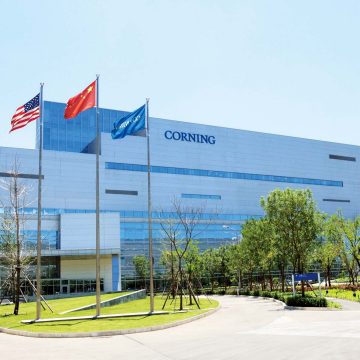 Address: No.26, Ke Chuang 10th street, Beijing
Postcode: 100176
Tel: 86-10-6787 3838
Fax: 86-10-6787 5200