live locally, work globally
Diversity is at the heart of our success. Our passion for innovation means we must always be open to new points of view. Here, you'll find professionals from a wide variety of cultures, backgrounds and experiences. We come together with a global mindset, enabling us to work effectively with people from around the world.
 We encourage you to grow personally and professionally by exposing you to diverse opportunities across our business backed by structured training and development programs. We provide everything you need to build confidence, experience and your profile in our organization.

Whatever your passion, we provide access to the relevant training programs and guidance to help you excel in what you're doing – and prepare you for future opportunities. In some cases, we can even fund employee study for industry-recognized qualifications and degrees that are essential to your performance.

Diverse Industry Experience
Our involvement in diverse business areas means there are opportunities to move into new fields that interest you. Our rapid expansion in Asia is generating many interesting new business opportunities, opening the doors for qualified employees to gain skills in developing areas and enjoy valuable international exposure.
Throughout our history, Corning's strong, visionary leadership has been guided by an enduring set of Values that define our relationships with employees, customers and the communities in which we operate around the world.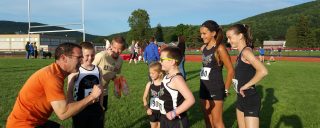 Our Values
Our Values
Quality, Integrity, Performance, Leadership, Innovation, Independence, The Individual
Quality, Integrity, Performance, Leadership, Innovation, Independence, The Individual
Watch Now
As an employee of Corning, we respect and value you and the work that you do. Our Total Rewards package reflects that appreciation.
-Health, Wealth and Self
    Our Total Rewards package is a competitive, comprehensive compensation and benefits program that supports your financial, health, career development and personal goals. Together, we call it Total Health, Total Wealth and Total Self.We start with a compensation package designed to reward you fairly and competitively, based on market pay, skills and job requirements. In addition, we provide tools that can help you keep yourself feeling fit and healthy, as you strike the right balance between your professional and personal life.We also offer a wide range of career and life-skill focused support, including tuition reimbursement, language classes, leadership training programs and much more.