Complete The Form To Request A Sample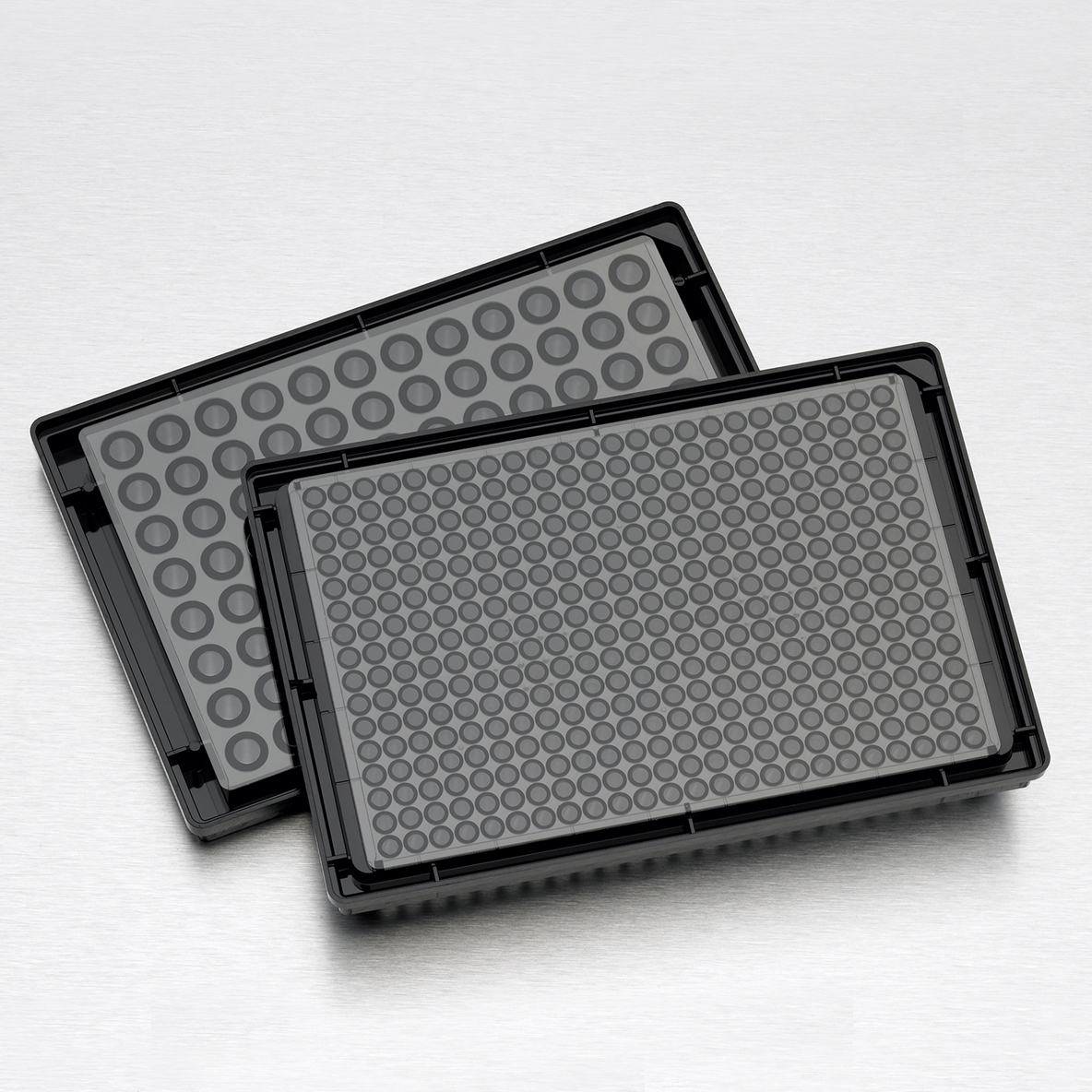 High optical-quality film bottom, black microplates are ideal for performing high content cell-based assays using imaging systems. The low base plate allows for unobstructed reading of all wells even when using high numerical aperture objectives. The film bottom provides a flat and optically clear surface that reduces autofocus time, increases throughput and is ideal for cell growth.
Visit our online catalog to learn more. 
Available in 96 or 384 well formats.
Film bottom thickness of 190µm is well suited for imaging microscopy
Excellent well bottom flatness to ensure planarity for imaging devices
Low background fluorescence and minimal crosstalk to provide the highest possible optical quality for cell based assays
Half area 96 well microplate reduces reagent consumption
Material: Cyclic Olefin Copolymer with COC Film Bottom
Thank you for your submission.
We are processing your request. An account manager will be in touch with you within a week to discuss your needs.
In the meantime, please make sure to visit our drug discovery page for helpful application notes and technical resources.