Micro cable is small, but the benefits are huge!
How to make micro cables part of your next OSP build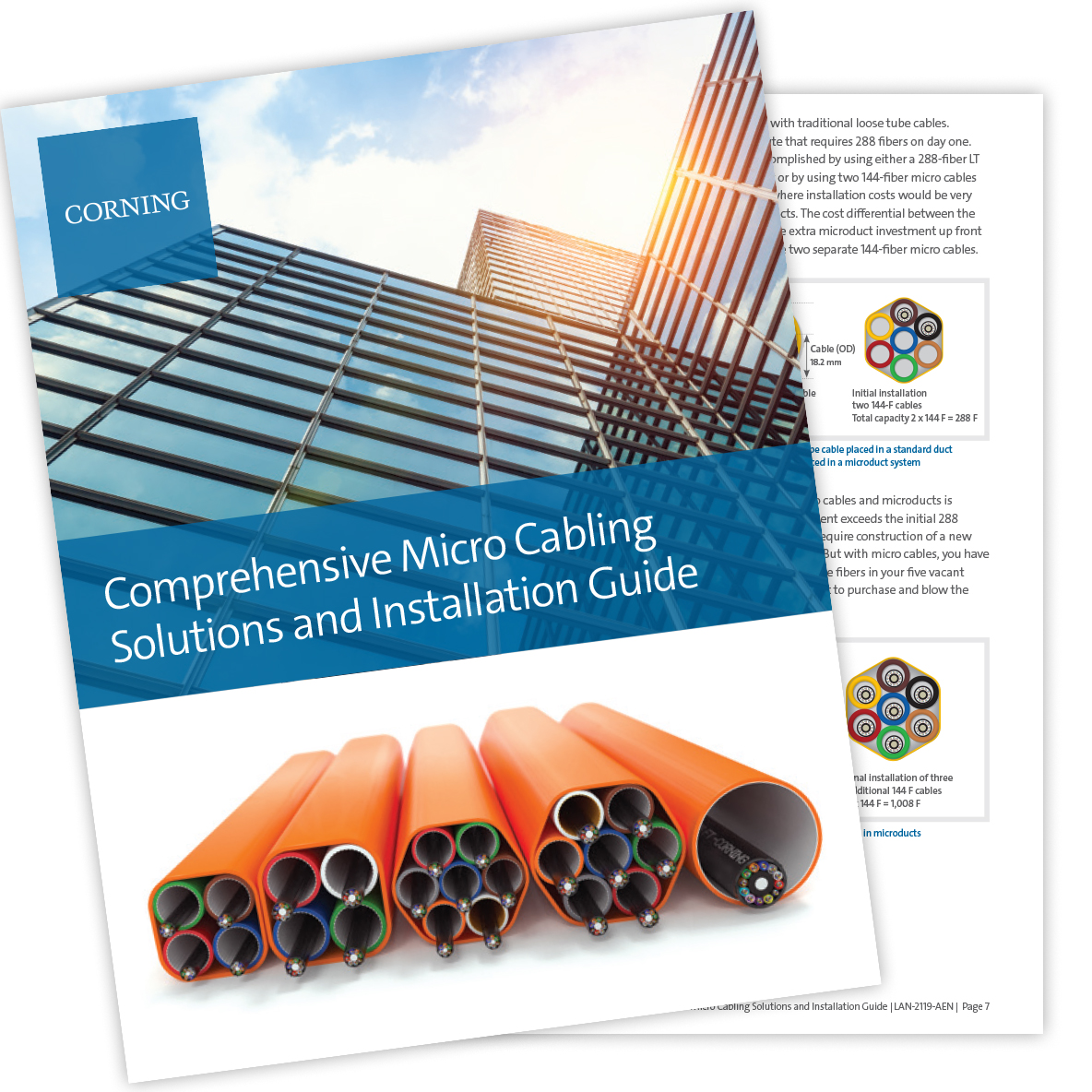 Micro cabling is an innovative approach to installing an optical network in a congested duct environment. Because it's different from traditional cable and duct systems, it's important to ensure that you have a matched solution set to optimize the installation and final system for your needs now and in the future.
Our "Comprehensive Micro Cabling Solutions and Installation Guide" will help you understand the required components, simplify product selection, and provide you with the resources to do the job the right way.
Thank You!
Please download your solutions brochure by clicking the link below.