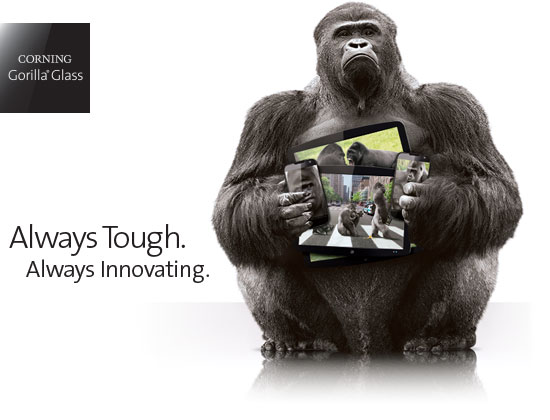 CORNING® GORILLA® GLASS NBT™
Taking full advantage of touch notebook displays goes 'hand-in-hand' with the potential abuses that come with all that gripping, swiping, wiping and tapping. A higher level of damage resistance is crucial. Compared to today's fragile soda lime glass displays, Gorilla® Glass NBT™ offers:
8x-10x higher scratch resistance
Reduced incidence of damage when inadvertently closing the display on top of an object
Better ability to withstand the shock of accidental bumps
Have you got the touch?
Search by manufacturer to see which touch-enabled notebooks feature Corning Gorilla Glass NBT.
Find a manufacturer