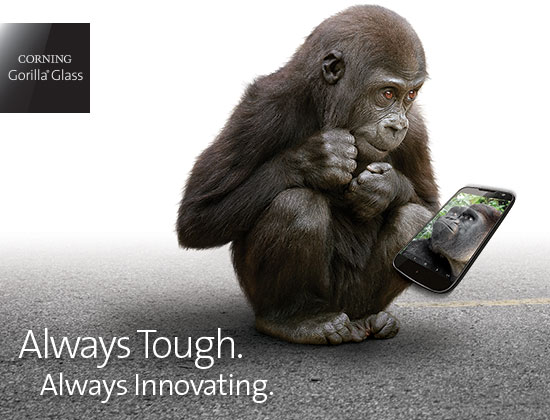 CORNING® GORILLA® GLASS 4
The sick feeling of dropping a phone and breaking the screen is all too common. Which is why Corning's top scientists performed thousands of hours of tests to understand how and why glass breaks when dropped. Then we developed a way to deliver dramatically improved performance against drops on rough surfaces. How dramatic? In lab tests, Gorilla Glass 4 withstood such drops up to 2X better than competitive glass designs. And our drop tests are the toughest in the industry, conducted on rough surfaces that best approximate the real world of jagged streets, sidewalks and parking lots. So when your whole life is on your device, help protect it with Gorilla Glass 4.
Do you have Gorilla Glass 4 on your device?
Search by manufacturer to discover which devices feature Corning Gorilla Glass 4.
Find a manufacturer