For advanced semiconductor packaging applications.
Corning's glass wafers offer attractive solutions for advanced semiconductor packaging applications such as carrier wafers for the silicon thinning process in temporary bonding.
Our propriety fusion process delivers pristine surface quality with exceptionally low total thickness variation (TTV) and low warp (flatness) without the need for polishing.
Manufactured using an Alkaline Earth Boro-Aluminosilicate material, Corning's glass wafers are alkali free, reusable, and environmentally friendly.

Why Glass Wafers?
With Three-Dimensional Stacked Integrated Circuits (3DS-IC) packaging technology emerging, the target thickness of semiconductor wafers continues to decrease, making handling of the silicon wafer extremely difficult. Carrier wafers have to be developed to support the semiconductor wafers during back grinding and post-thinning processes.
 
Glass is the ideal substrate for carrier wafers because of its chemical durability, thermal stability, and optical properties. Because the carrier wafer is transparent, it is easier to observe bonding defects that might occur during process development.
 
Some temporary bonding polymers require a transparent substrate for explicit optical processing steps for bonding or de-bonding that are enabled by transparent glass carriers.
Applications
Roles of glass in advanced semiconductor packaging include carrier wafers for temporary bonding and de-bonding processes, thin wafer processing and interposers for 2.5D-IC and 3DS-IC packaging technologies.
 
Other applications include:
 
• Substrate For Integrated Passive Device (IPD)
• Power Semiconductors
• LEDs
• Cover Glass Component Within CMOS Image Sensors
• Optical Sensors and Detectors
• Micro System Technology (MST) / Micro Electrical Mechanical Systems (MEMS) / Micro Opto-electro Mechanical Systems (MOEMS)
Benefits
• Corning's proprietary fusion process is optimized for creating glass wafers with exceptionallylow TTV and warp and as-formed surface without polishing
• Scalability, with an ability to provide customers with a wide variety of glass wafer sizes and specifications to meet industry standards
• Semiconductor quality glass wafers with a coefficient of thermal expansion (CTE) engineered to match silicon; Additional CTE available
• Over 160 years of expertise in innovation, including electronic device substrates
• World-class technology centers providing technical support and services
• Next generation state-of-the-art metrology solutions for all wafer diameters and thicknesses
• Expertise in cooperating with standardization bodies such as SEMI, the global association that serves the manufacturing supply chain for micro- and nano-electronics industries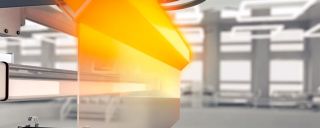 Fusion Process
Fusion Process
Corning's proprietary fusion manufacturing process is at the core of our leadership in glass technology.
Corning's proprietary fusion manufacturing process is at the core of our leadership in glass technology.
Watch Now